Originally posted September 2022 on LinkedIn
Who are your friends who feel honored just to know?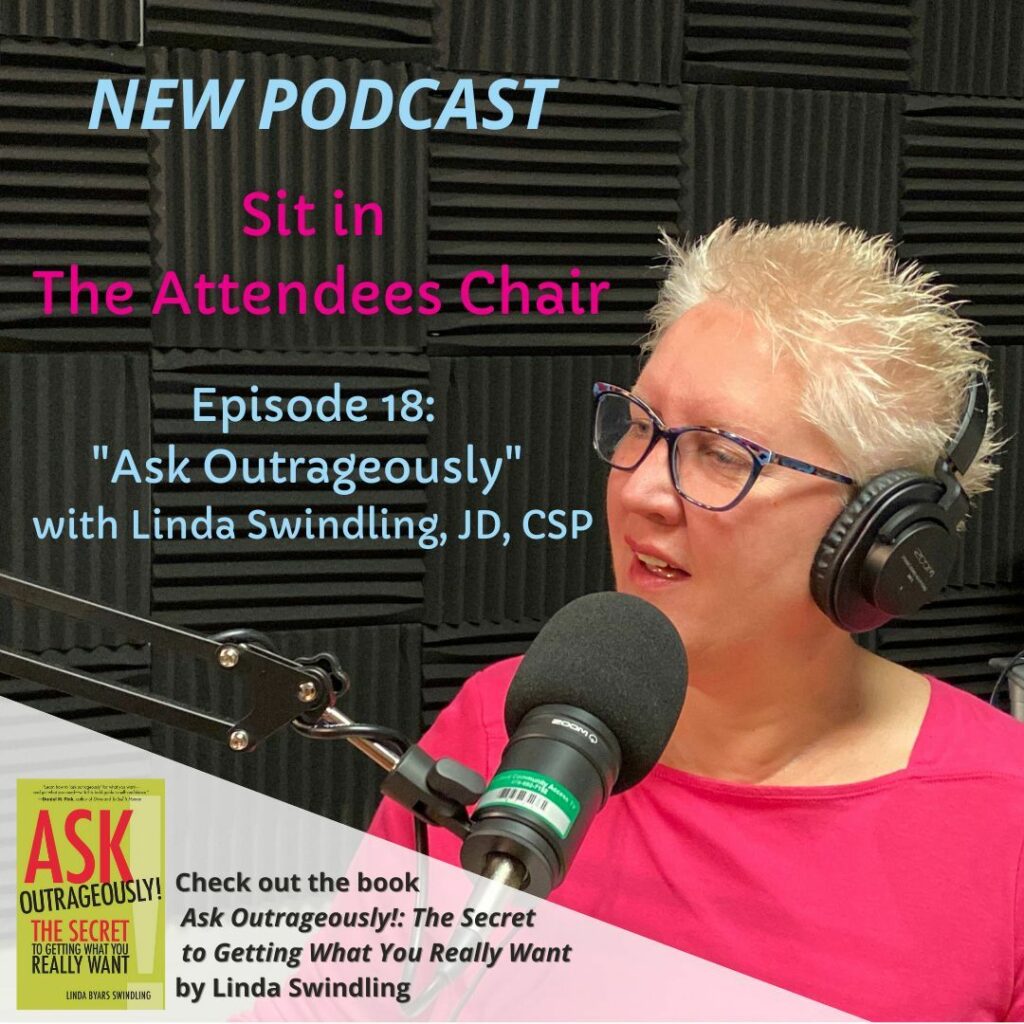 Who encourages you and supports your efforts?
Joanne Dennison. MSEd, CMP is one of those people for me and so many. We met years ago working with the Meetings Industry Council at the National Speakers Association. In addition to the many services Joanne provides the meeting industry, she runs and operates The MeetGuide and hosts the podcast "Sit In the Attendees Chair."
Joanne invited me as her special guest along with Jaime Theresa Smith, CMP (she, her, her's), Laura Payne, CMP. We discussed the importance of knowing what questions to ask, how we should ask them, and when we should ask to get what we really want.
Here are ways to listen to our conversation: Episode 18 of "Sit In The Attendees Chair" as well as links to the resources we discussed. Thank you, Joanne, for all you do for me and so many others.
Listen to it now on YouTube: https://lnkd.in/eDNKJ7tV
Or, you can find it on Spotify, Apple Podcast, Google Podcast, Amazon Music, and Podbean!
Check out Linda Swindling's website: https://lnkd.in/es_EnDZR
"Ask Outrageously!: The Secret to Getting What You Really Want", by Linda Swindling: https://lnkd.in/etQ7xACW
Free Assessment (Use code "Sit"): https://lnkd.in/eCJDhWX3