In the spring I spoke at the beautiful Bellagio hotel in Las Vegas. I even played a little video poker. Three hours of playing seemed like a good entertainment value for my $20 investment. Most of us know the odds aren't in our favor when we gamble. How would those stunning casinos exist if they weren't making money off most of their visitors? What is more surprising is how many of us gamble in the workplace. We bet negative people will reform themselves or chronic complaining won't drive off co-workers and decrease productivity. As I explained during this segment on FOX 5 in Las Vegas, those numbers are not in our favor.
Companies are losing money. To see how much Complainers cost companies, go to our Complainer Calculator.  More than money, leaders are losing great people.
Did you know 77% of people report wasting at least 3 to 6 hours each week because of Complainers? In addition, based on our survey of more than 1,000 people:
73%

 said they would choose to turn down a $10,000 pay raise rather than work with a chronic Complainer.

11%

 reported leaving a job because they couldn't stand working with a Complainer.

56%

 report that people complain the most on Mondays.
It's possible you may have learned how to stop Complainers effectively. In fact, 23% who took the survey said they will not tolerate negative behavior and/or were "reformed" Complainers. You may know how to negotiate work drama but are you willing to bet your company that the rest of your workforce wastes no time with energy drainers?
Or is it possible you are complaining to others?  We all vent and complain at times, especially when we are stressed. If you think you might complain too much, take the assessment Am I Seen as a Complainer? to determine the frequency and if it is time to stop.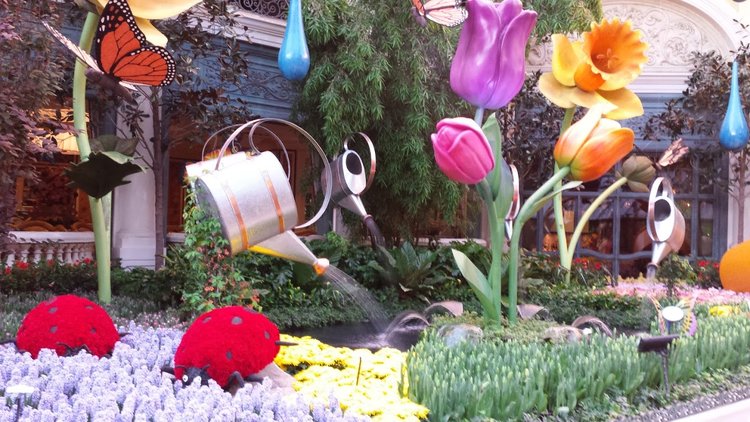 "Spring" into action and stop rolling the dice. Instead, take a chance to make a significant difference in the lives of those you lead. Stop those Complainers. You owe it to yourself and the good people who work with you.
Journey On!