Originally posted on LinkedIn on August 1, 2022
Who helped you in a meaningful way negotiate your career?
What did that person say or do?
Have just learned we lost one of the pioneers of #negotiation, Roger Dawson.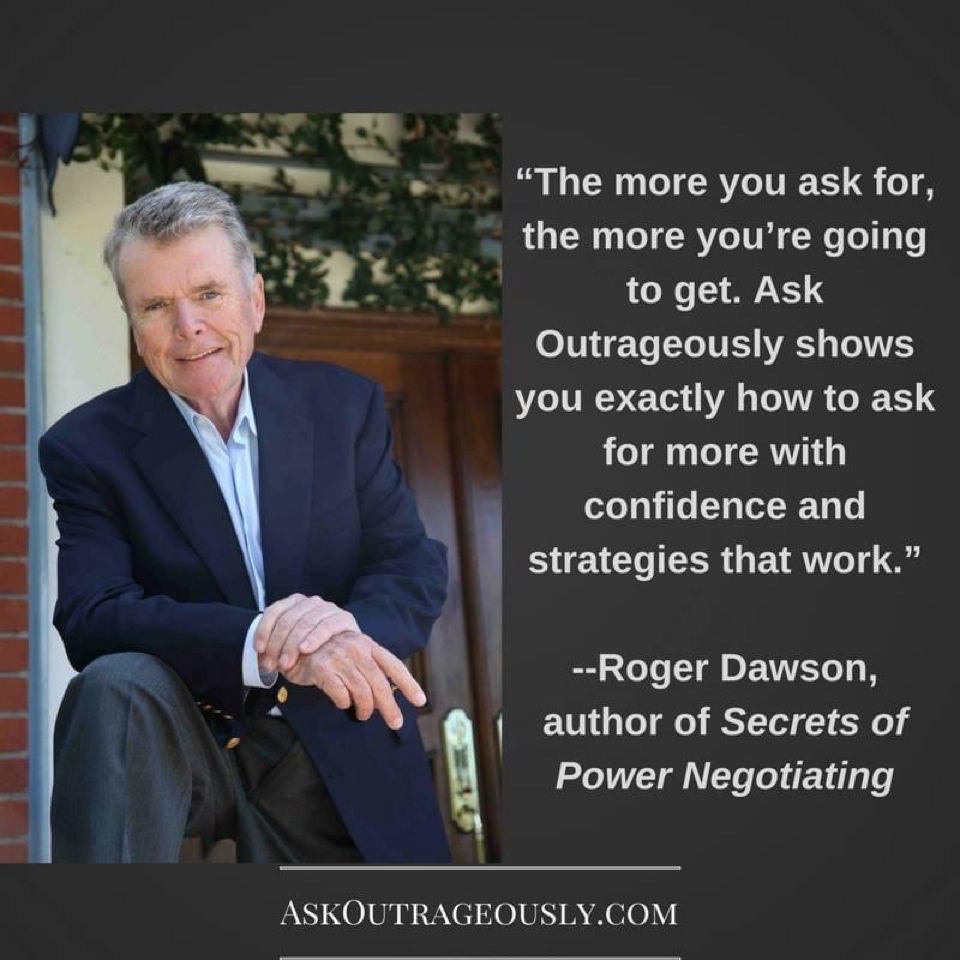 When I first began in the speaking profession, I was exploring Negotiation as a topic. One of the experts in the field and creator of the best-selling program The Secrets of Power Negotiation, Roger, agreed to meet with me at an NSA convention.
While we were meeting, several of his CPAE/Speaker Hall of Fame friends came by. They were excited and wanted him to hear about a new business venture.
I told him we could meet later if he wanted to go. He said, "No. This is our time to talk." Then, he told his CPAE buddies that he would speak with them later, we had a scheduled appointment.
While we met, Roger encouraged me. He said, "We need more women to speak on the subject of negotiation." Through the years, he continued that support and even endorsed my books. (I always like that picture of him.)
Being named as a Global Guru in Negotiation with Roger three years ago was one of the highlights of my career.
RIP to a gentleman, a CSP, a CPAE, an author, speaker, and a mentor to many. You will be missed. Prayers of peace and good memories for your beautiful wife Gisela Dawson, your family and friends.