I'm normally not a March Madness fan. However, this year my alma mater Texas Tech University made it to the Elite Eight (very exciting!). One thing I loved was Tech's coach Chris Beard's response to the media attention. He didn't take all the credit for the Red Raider wins and first-time appearance at this high level. Instead, Coach Beard continually praised Tech's prior coach, Tubby Smith, for providing the foundation for the team's success.
"I always give Tubby credit. When you inherit somebody's program, you learn a lot about them….Tubby is the foundation of everything."
~ Texas Tech Coach Chris Beard
Acknowledging another's contributions is how leaders reflect "Wintegrity®" and show respect. In my new book Wintegrity: Win with Ethics, Trust and Integrity I discuss how showing and receiving respect elevates every team's performance and helps you negotiate greater results.
Leaders operate in a fishbowl. People constantly watch their actions. Wintegrity leaders model ethical behavior by striving to:
Reduce pressure to compromise standards.

Increase early detection of misconduct.

Improve trust and respect at all levels.

Increase pride, professionalism, and productivity.

Protect a positive culture and reputation.

Attract and retain talented and diverse employees/team members.
Fair and Respectful
Relationships built on fairness and respect benefit all involved. When you are honest in your attempts to find a "fair" solution, you will be surprised at the positive reactions. People who trust you often reveal opportunities you weren't aware were available.
Ask questions to find others' true interests before you make a request based on yours. People who receive polite requests and considerate treatment are more likely to help you and often feel a need to reciprocate.
Involve Others
Building a culture of respect takes more than one person. Wintegrity leaders share what they expect and then inspect the outcomes. They:
Recognize others' efforts and behavior.

Expect and allow for mistakes.

Practice patience, understanding, and empathy.

Talk with people, not at them or about them.

Are polite and go the extra mile.

Commit to ongoing self-development.

Listen as much as they speak.

Apologize for mistakes.

Tell others when they feel slighted.

Welcome constructive feedback and ideas.

Guard secrets and protect sensitive information.

Use ethics and performance in promoting or hiring.

Comment on integrity in feedback and reviews.
If you are looking for conversation strategies to help involve others, read my article in this month's Training Industry Magazine.
People listen to what their leaders say and then compare those words to actions. When you promote the best outcomes for you and for all involved, you win with Wintegrity. To find out more, please check out my new book!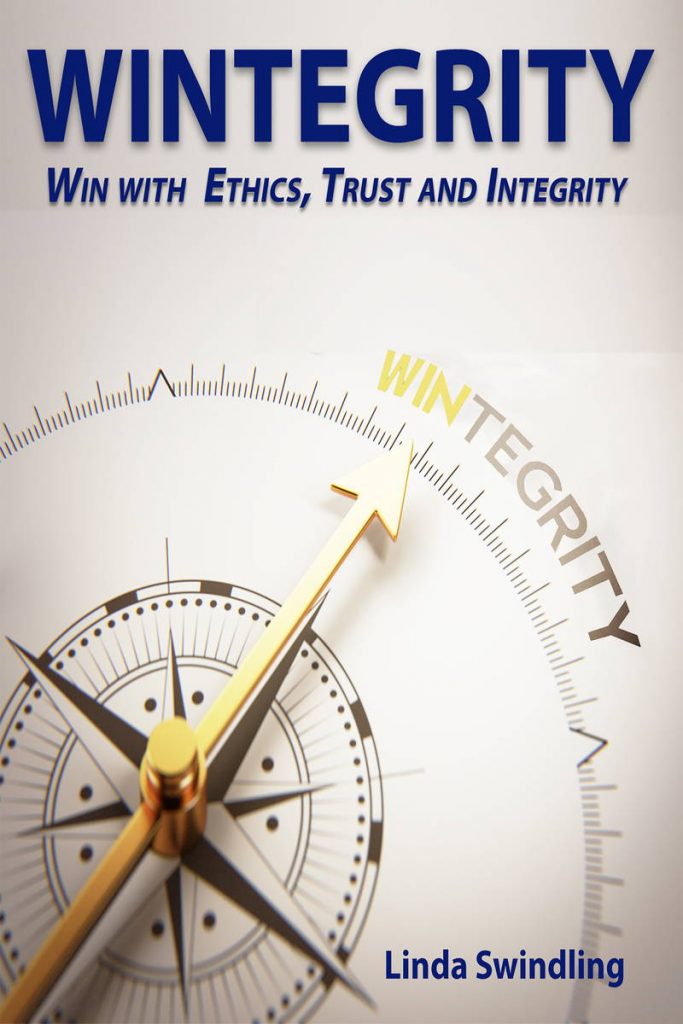 Negotiate to Great with Wintegrity!
About Linda: A recognized authority on negotiations, workplace issues and strategic communication, Linda Swindling, JD, CSP is an author, media expert, a "recovering" employment attorney, and a professional speaker. Contact us to book Linda to speak at your event.