A few weeks ago I received some unexpected news. My business manager of seven years, Zan Jones, told me she accepted an incredible full-time medical sales position. Frankly, I was torn between my excitement for her and concern about how my speaking business would be impacted. Although I show leaders how to successfully negotiate change, it was challenging to come to terms with my own unanticipated news.
I knew some things wouldn't change. No matter what, I would continue to help leaders negotiate everything from big deals to workplace drama. Zan and I would remain friends, and she would help in the transition.
My concerns were finding the time and mental energy needed to learn new business systems while staying effective and deciding how to communicate the change to others. Do these change challenges sound familiar?
HOW TO SUCCESSFULLY NEGOTIATE ANY CHANGE
Change comes from many sources. At work, you may be facing a different way to do business, understand software, or launch a new product. Changes can be due to a different reporting structure, a new boss, a layoff, a merger or acquisition, a job transfer, or leading a different team. Constantly, the media is reporting changes from leadership and politics to economics and public safety threats. Now add personal changes like illness, the death of a loved one or a divorce. Even happy events like marriage and a new baby requires negotiating your life differently.
Whether the change was planned or a surprise, you often have more control and options than you think. Really.
One reason master negotiators create strategies is to free themselves to handle changes as they occur. Planning for anticipated situations and areas of concern allows the pros to stay present for unknown challenges and opportunities. When Chris Clarke-Epstein and I wrote the passport book Do Change Better, we identified secrets to negotiate through change. Here are some:
Have a vision for a successful change. Ask yourself, "What would a positive result look like, sound like and feel like?" "How could this change help me upgrade my skills or move forward in my career?" and "What is the best next step for me to take personally and professionally?"

Find a "Partner in Change". Your partner may be a mentor, a coach, a friend, or someone who has successfully negotiated a similar change. Find someone with a positive attitude who will be honest with you and has a sense of humor.

Be willing to transform. This change might be a breakthrough. Are you willing to upgrade or enhance your abilities? Transforming requires you to change internally and externally. Accept you may need to learn new skills, improve your mindset, or alter how you were successful in the past.

Fail and learn. Lack of knowledge can make you feel confused and scared. Remember that failure is part of learning. Treat yourself like you treat others who are learning and fail in their attempts – and give yourself encouragement for the next try.

Strive for progress not perfection. Being perfect is the enemy of negotiating great change. Grant yourself the permission to not be the best in the beginning. Examining your efforts and progress as you move forward is much better than stalling and paralysis by analysis.
Live in the question!
Negotiating requires asking questions. Asking yourself questions will help you clarify what you want to do. Whether you are negotiating a change that feels like a breakdown or a breakthrough, ask yourself these questions:
If I knew I wouldn't fail, what would I want?

What are my good reasons for wanting that outcome?

Is it worth my time and effort to pursue this direction?

What would the best professional I know do in this situation?

What would be my best first step?

What or who could serve as a resource?

How will I celebrate when I hit small and large milestones on the way?

What roadblocks or detours could I face?

What can I do or say to myself if/when I encounter obstacles?
Change happens whether it is our idea or a surprise. Change can be messy bringing confusion and frustration. Negotiating gives you a way to take control of what you can and leave yourself open to the possibility.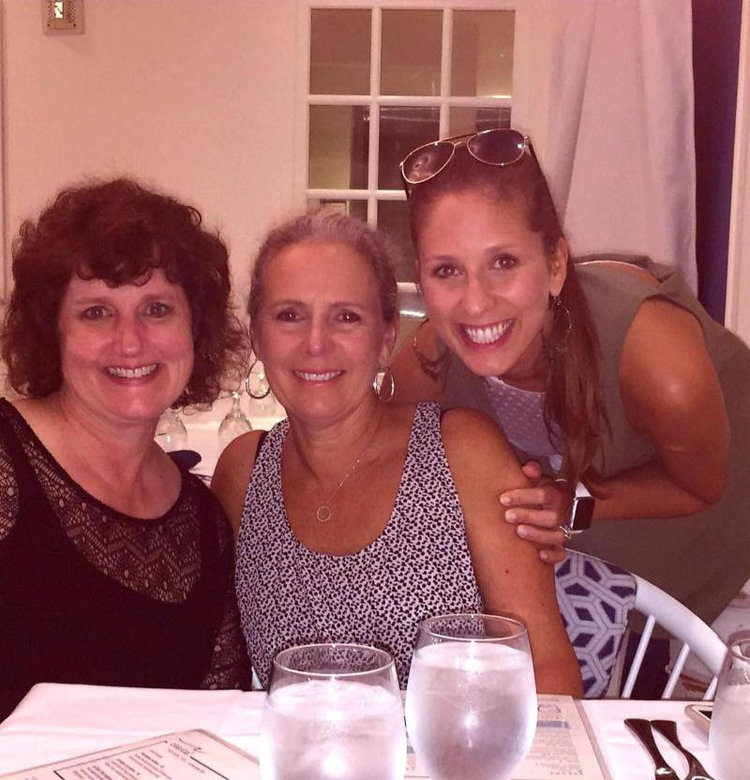 Want to know what happened?
Some great opportunities resulted from my unanticipated change. Watch for upgrades to my website, my videos and speaking. Best of all are my new "Partners in Change", ADL Speaker Management. Owner Michele Lucia is a highly-regarded meeting professional with a rich background in managing speakers. In addition, I'll be working with Nicole De Masi who brings a wealth of media knowledge. Not only have we done business in the past, we are long-time friends. You will love getting to know Michele and Nicole.
Go Negotiate!
P.S. Would you like your team to negotiate change and ask with confidence? Would you like me to speak at your conference or event? How could change be an opportunity for you and those you lead? I'd love to help! Just ask.